Mini Cannoli Close Up
Courtesy @threehungrychicas on Instagram
Cocktails to Start the Tour
Courtesy @cocktailbos on Instagram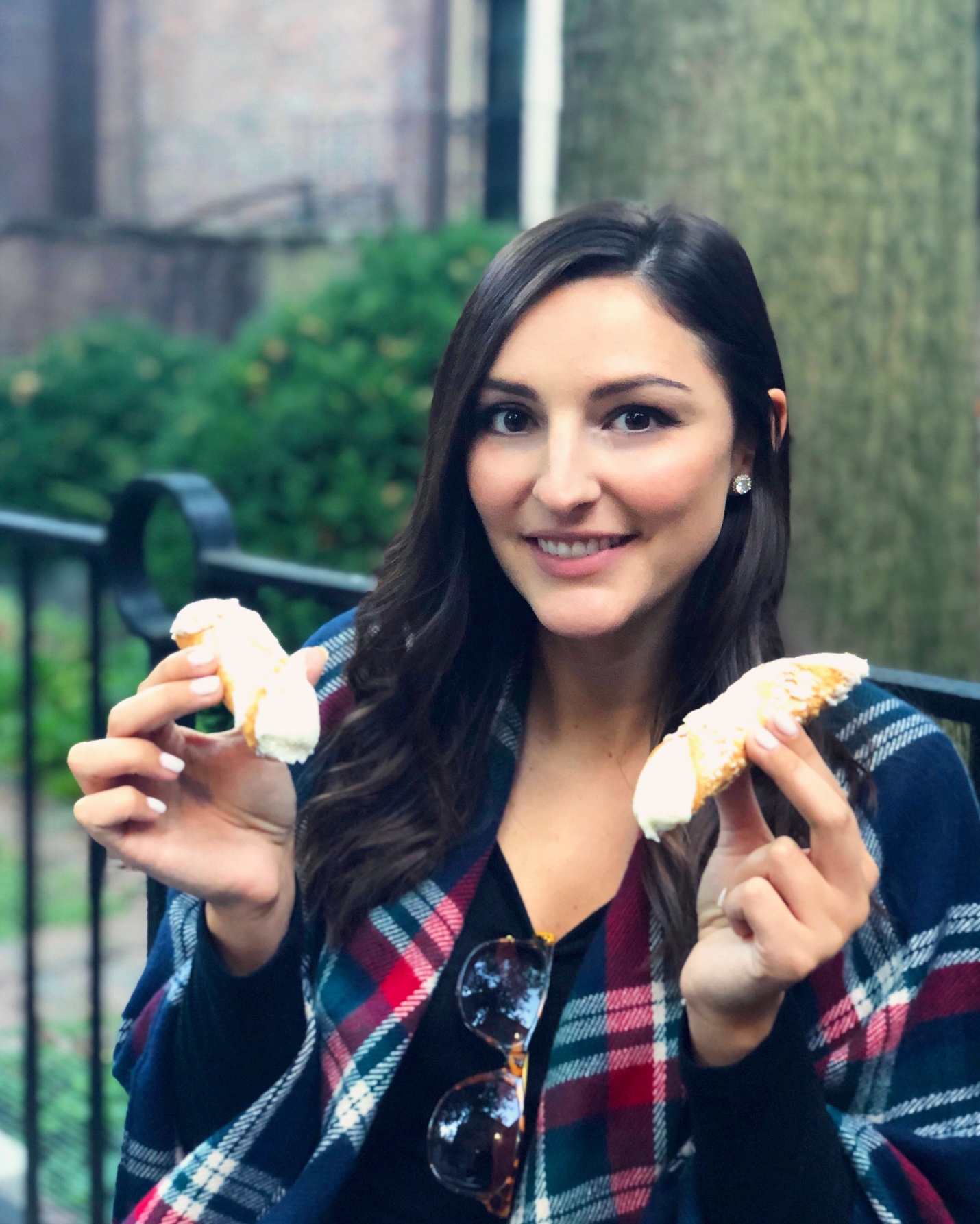 Tori's Cannoli
Courtesy of @torisfoodstory on Instagram
Tony DeMarco Statue
We begin our tour in front of the Tony DeMarco Statue on the corner of Hanover Street and Cross Street
A palate cleansing Moscow Mule
Courtesy @chickswithfoodpics on Instagram
Caffe Paradiso's Gelato
Courtesy @chickswithfoodpics on Instagram
The Bar at Parla
Courtesy @threehungrychicas on Instagram
Chocolate Making
Courtesy @cocktailbos on Instagram
Margaret Street North End
Courtesy @threehungrychicas on Instagram
Birthday, anniversary, or other gifts - please purchase a certificate for the recipient below if you are not joining the tour.
But first, dessert!
Do dessert before dinner on this all-inclusive tour when you join us for Cocktails & Cannoli in Boston's North End. Dating back to 1630, this historic neighborhood is North America's largest Little Italy, offering some of the most iconic food in the city. Come taste mixology masterpieces and classic cannoli, sample the best sweets the North End has to offer, and even watch a chocolate making demonstration! To top it all off, our tour guides will sprinkle in fascinating historic knowledge, fun cultural facts, and culinary tidbits.
This all-inclusive tour may vary slightly but typically contains:
*A water bottle to carry with you on the tour
*5 dessert samples including the classics - cannoli, gelato, and tiramisu
*3 cocktail samples
*Stop by Paul Revere's House as we discuss the importance of alcohol in Revolutionary Boston
*Skipping the long wait in line at two of the most famous pastry shops in Boston
*A blind cannoli taste off testing a historic rivalry
*Tickets to go inside Old North Church and see the location of those famous signal lanterns from 1775
*Enjoy a historic chocolate making demonstration – sample included!
We look forward to meeting you and making your experience in Boston truly memorable!